Yup. I'm still sick. But after Friday's guest post I do feel the need to clarify a couple of points. One, I do not have "millions of fans". Although
I'm HUGE in Canada
you Canadians do seem to like me, eh? And I'm not currently covered in oozing nor pus-filled blisters. Ah, the things I have to look forward to.... Thirdly and most importantly the Hubby has really stepped it up. He's gotten off work early nearly every day this week. He's taken the kids to school for me in the mornings and he even attempted to get the kids ready for school by himself. Granted that was a little akin to watching a train derail but I appreciate the gestures, none the less.
I would like to take this time to thank everyone who has been here for me in my time of need. Thank you Hubby for picking up my slack, Kim from
My Twin*tastic Life
for picking up my bloggy slack, Ginger my wonderful bloggy Co-host from
(Not) Just Another Mom of Twins
for keeping tabs on me and for everyone who left comments and sent emails wishing me well. Your prayers and kind thoughts have meant the world to me.
And if it's not too much to ask, would you up the efforts a little I'm itchy and miserable here!
Here's how we play this little game we like to call, Songs That Make Us Sing Saturdays (otherwise known as Songs I Can't Get Outta My Head, Ahhhh!).
Give us both a follow (we're so much more than just songs...really) If you're a new follower please leave us a comment so we can check you out too! It's all about sharing the love, right?

Pick A Song, any song! One that makes you wanna sing! Old-New-Country-Pop-Punk...anything goes. (Let's try to keep it family friendly if we can...LOL) If you want, tell us why the song makes you wanna SING! (Again, I'm SO. VERY. SORRY.)

Add your link to the "Play List"

We'd REALLY like you to copy the Linky Code (just click on "get the code") in to your post so your blogger buds can join in on the fun or link back to the both of us so they can at least "find" the party!

We'd love to see the video of your song (which can easily be shared via youtube.com) but if you just wanna list your favorite song of the day, we're "cool" with that too!

And don't forget to grab a button! Cause sharing is caring!

Does anyone have a clue why she's naked in this video? I mean, I guess bravo for being all-comfortable-enough-to-hang-out-(literally)-throughout-the-whole-video-looking-all-Cabbage-Patch-Kid-vapid but what was the point really? And I really hope someone cleaned that bus seat after.... And do you think that last guy that touched her in the video was sitting there thinking, "Hmm I wonder if anyone would notice if I copped a feel"?

Anyway, thanks everybody!
Peace Out!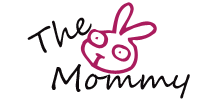 Pin It