I seldom have a song in mind when I get ready to write these Saturday posts. Frankly, I seldom have a topic in mind when I set down to write anything. I just start typing and words form sentences and sometimes those sentences produce meaning.
This obviously isn't one of those times....
Honestly I've been working from a "blocked" place for several weeks now. I manage to produce but not at the level I would like. The last thing I want to happen is for this blog to be one of "those" mommy blogs where I get on here and tell you about
my kid's bowel movements
oh, shit
or what
we had for dinner
last night
damn it
. So today I sat down and took a hard look at the
drivel
posts that I'd produced recently and compared them to the quality of some of my favorite posts and came to the conclusion that my kids were just funnier back when I started this blog. So while I think of a way to bring funny back, check out the "rules" (Ginger from
(Not) Just Another Mom of Twins
likes things all "regulated").
Give us both a follow (we're so much more than just songs...really) If you're a new follower please leave us a comment so we can check you out too! It's all about sharing the love, right?

Pick A Song, any song! One that makes you wanna sing! Old-New-Country-Pop-Punk...anything goes. (Let's try to keep it family friendly if we can...LOL) If you want, tell us why the song makes you wanna SING! (Again, I'm SO. VERY. SORRY.)

Add your link to the "Play List"

We'd REALLY like you to copy the Linky Code (just click on "get the code") in to your post so your blogger buds can join in on the fun or link back to the both of us so they can at least "find" the party!

We'd love to see the video of your song (which can easily be shared via youtube.com) but if you just wanna list your favorite song of the day, we're "cool" with that too!

And don't forget to grab a button! Cause sharing is caring!

Then again maybe I just need to take a little vacay. Since that's not gonna happen anytime soon I'll do the next best thing and pour myself a margarita and drift away.... (Have I mentioned this is one of my favorite songs?) Besides tequila always makes everything funnier.... Hey, Porter! Come here. Mama has something for you....*
Don't forget to link up below.
Peace out!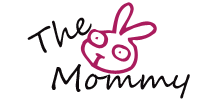 *I didn't give my kid tequila. That would be a waste of perfectly good booze....
Pin It