So this week has been a... different kind of week for me. I'm finally feeling MUCH better after my bout with shingles but unfortunately Myriam has spent the entire week riding the couch with a fever. But even with that I have been really trying really hard to make time for myself. I had a spa evening with my girlfriends. (We really didn't "spa" we just sat around laughing, talking and watched a chick flick.) I also attended a little "meet and greet" at church where I socialized and tried to make friends!
I know shocking, right?
I also made a conscience effort to take a swim in a bottle of lotion to help get rid of this ashiness (Yes brownish-not-as-white-as-my-poor-albino-children-people get ashy too!) that was brought on by my prolonged illness and minor dehydration. All in all I made a real effort to stick with my resolutions. It's hard as a Mommy, to put yourself first. Even if it just mean remembering to apply some much needed moisturizer.
Change in general is hard. And since I'm mentioning change I thought I would remind you that the GFC box that you usually see on my left sidebar is gone, that's because
Google pisses me off
GFC is going away as of March 1st. So as loyal followers of this blog, you need to make some decisions about how you are going to receive this content. Please follow me via the Network, RSS, Facebook or email. Check my sidebar for conveniently placed buttons to help you do this. *hint, hint, hint*
My Canadian bestie Ginger from
(Not) Just Another Mom of Twins
and I don't want you to miss a single moment of our wackiness so please pick a button, any button! Don't make me hunt you down... *sigh* it's no fun for anyone. Really.
Anywho, let's get this little party started! Check out the rules, grab a button and let's get ready to SING, SING, SING!
Give us both a follow (we're so much more than just songs...really) If you're a new follower please leave us a comment so we can check you out too! It's all about sharing the love, right?

Pick A Song, any song! One that makes you wanna sing! Old-New-Country-Pop-Punk...anything goes. (Let's try to keep it family friendly if we can...LOL) If you want, tell us why the song makes you wanna SING! (Again, I'm SO. VERY. SORRY.)

Add your link to the "Play List"

We'd REALLY like you to copy the Linky Code (just click on "get the code") in to your post so your blogger buds can join in on the fun or link back to the both of us so they can at least "find" the party!

We'd love to see the video of your song (which can easily be shared via youtube.com) but if you just wanna list your favorite song of the day, we're "cool" with that too!

And don't forget to grab a button! Cause sharing is caring!

Like I said before change can be hard. But if we never tried, where would we be?
Well, I would be that person that never leaves her house. You know, the one that has her groceries delivered and leaves the money taped to the door? The same one that writes manifestos and conspiracy theories and mails them in to her local newspaper.... Yeah change is hard.
*By the by, Mary F. I had to run with your idea on the song. It was too good not to. I hope you don't mind.
Have a great weekend folks.
Peace Out!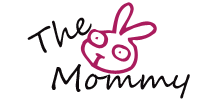 Pin It