I didn't get here overnight although sometimes it feels that way. I still find it shocking when I look in the mirror. How did it happen? When did I go from a chubby girl to just plain fat? Obese. Where did I go? I didn't get here alone, but alone I must face the music or in this case the scale.
I don't know of a single location on the planet where I feel more alone. I got myself to this point and I have to get myself back. Slowly I make the changes necessary to my weight loss success and ever so slowly the pounds are slipping away.
As of yesterday, I have reached my 5% goal!
(A little more actually.)
For those of you keeping track, to date I've lost
16.2 lbs.
Weight:
293 lbs.
Peace out!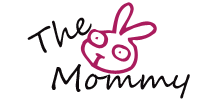 Pin It