My five year old can READ! It seems like overnight she went from a child that I thought could read a few words to one that can read BOOKS. The
swing in her room
has taken on another purpose now. It's her reading nook. She curls up in there with pillows, blankets, a friend and a book and swings and reads. I'm glad she is enjoying the written word--it means so much to her father and me. I love that she let me take pictures of her while she was reading to Hello Kitty. And I love how big she's getting... *sigh* and I hate it.
Well, it's Monday again. It's time to take a second for yourself! So take a few deep breaths and find your inner calm--if necessary lock the kids in their closets. Enjoy!
Today I'm linking up with i

heart

faces for their weekly photo challenge.
Happy Monday, everyone.
Peace Out!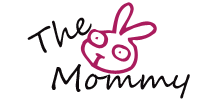 Pin It