Well for those of you that read
Saturday's post
you knew that something was up. There was a fire. The "barn" at my parents' farm caught fire Friday afternoon. No one was hurt and frankly there was limited damage. It could have been a lot worse. We were very lucky. The "barn" which is nothing more than an outrageously large garage had my mom's car parked in it at the time of the fire, but luckily the fire fighters got the car out of the "barn" and the fire put out before there was any wide spread damage. My thanks to our local volunteer fire departments for everything you do!
Well, it's Monday again. It's time to take a second for yourself! So take a few deep breaths and find your inner calm--if necessary lock the kids in their closets. Enjoy!
Basically the whole west wall of the "barn" is gone. There's also damage to the roof and a mower that was parked in there. Luckily my mom's car only suffered from some smoke damage and after a bath and a detailing will probably be just like new again!
Peace Out!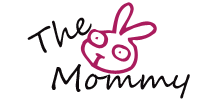 Pin It