The boys and I spent a lovely fall morning several weeks back, at a favorite playground of mine. I actually had my 18th birthday party at this playground. (I was kinda a nerd.) It's a typical playground with slides and swings and grass and trees and a pirate ship....
That's right, a pirate ship.
Its a giant, red, two-story, wooden pirate ship. Later in college, while on break, I would meet friends at the ship and we would drink, tell stories and dream big dreams. But on this day my big dream was to take my boys to the pirate ship and let them dream big dreams for themselves.
Well, it's Monday again. It's time to take a second for yourself! So take a few deep breaths and find your inner calm--if necessary lock the kids in their closets. Enjoy!
The kids are off school today for MLK Day so maybe if the
weather holds we'll head out to the pirate ship again.
Today I'm linking up with i

heart

faces for their weekly photo challenge.
Peace out!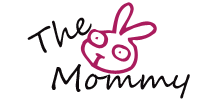 Pin It