I told you that I was going to keep ya'll in the loop about my weight loss so, drum roll please...
Last week was my first week with Weight Watchers and apparently the first week that they rolled out their new program. I'll be honest... (sigh)... I didn't count a single point. I decided that the first couple weeks I would spend my energy learning the program, writing down everything I ate and making better food choices. And if I lost weight, great! And if I didn't, well I would just deal.
The first couple of days were rough, I'm not gonna lie. I spent most of my time just trying to talk myself out of eating an entire box of Twinkies. I also was trying to stay on target because I knew that I had my
GNO Christmas dinner
at the end of the week AND deal with the fact that I hadn't shopped in preparation for me to begin a healthier eating program. So I battled and by weigh in time I was feeling pretty good about what I had accomplished. Happily, the scale agreed with me! I lost 4.4 lbs.
There you have it folks. My first week on my new diet. It wasn't horrible. I've had a lot of support from family and friends (both in real life and online). I even managed to deal with our stupid "real" tree falling over FIVE times, with no Hubby to turn to for help, without turning to the Carmel Sutra ice cream sitting enticingly in the freezer. Now that's self control people!
Yes, that festive ribbon is keeping
my tree from falling.
How's your weight loss journey going?
Peace (On Earth) Out!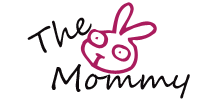 Weight:
304.8 lbs
These are the chicas I hook up with every week. Every. One.
Pin It