I told you on Monday that I spent Christmas Eve attempting to get my
bokeh pictures
just right. I think I also told you that they didn't turn out quite the way I wanted. I wanted beautiful, soft portraits of my children showing their excitement and the magic of the season. What I got was blurry pictures of frowning
and sometimes crying
little
whiners
people who wouldn't take any kind of direction!
So I turned to inanimate objects but I found the composition to be boring after a few dozen shots.
So I turned to an adult that I was certain not only spoke English but could follow directions--the Hubby!
I should've stuck with the damn candle.
Peace Out! (Oh, and don't forget to link up below!)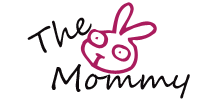 These are the chicas I hook up with every week. Every. One.
Pin It