The Hubby has gotten his way this year. Every year he complains about the artificial tree that I put up and every year I remind him that I'm the one doing the cleaning so he needs to mind his own bee's wax. Well, last Christmas our tree broke and instead of buying a tree during one those fabulous post holiday, close-out sales he said let's wait until later to buy a tree, and because of my warm and fuzzy post holiday feelings
there might have been Schnapps involved
I agreed. So here we are a year later and we still don't have a new tree so in a moment of extreme weakness on my part, I agreed to allow my hubby to get a real tree this year.
As an experiment.
This will not be a holiday tradition.
So last Sunday we visited our local Christmas tree farm
and froze our asses off
and went in search of the perfect SKINNY tree. Skinny, because the only thing I know about real trees (except that it's the Hubby's camo pattern of choice
and yes they have many different camo patterns
) is that once a
giant match
tree comes to live indoors, they like to S P R E A D O U T !
The fun-ness of this whole experiment wore off for the kids, about 5 minutes after the tractor dropped us in the middle of the "forest". It was cold and frankly all the trees looked the same.
There were some very nice and uber enthusiastic young men around to cut our tree down for us. (He cut it down in less than 10 seconds! Don't forget to tip your tree cutters, folks!)
Needless to say our "skinny" tree is taking up the better part of my living room and drinking up more water than I really thought possible.
Peace (on Earth) out! Oh and link up below.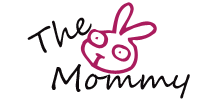 These are the chicas I hook up with every week. Every. One.
Pin It