I have a real fondness for barns, cows and farm equipment. Quite possibly because I don't don't have a barn, room for a cow or need for farm equipment. So instead I have folders on my hard drive that are overflowing with pictures of barns, cows and farm equipment. In this case I will share a picture of a silo. Actually the ladder of the silo but let's not split hairs....
Well, it's Monday again. It's time to take a second for yourself! So take a few deep breaths and find your inner calm--if necessary lock the kids in their closets. Enjoy!
Have a great week folks!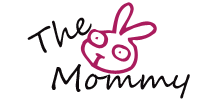 Pin It