Being a Cookie Mom is a lot harder than I originally thought. I have troop leaders calling and emailing at all hours. I have the council emailing me wanting information.
Information that frankly I don't have. I mean, come on! Do I look like I have any answers at all?
I have parents at me constantly wanting, wanting, wanting! They never stop wanting cookies and they never just go away.
It's pushed me to do things that I never thought I was capable of, horrible, horrible things.... This is my story.
To all those I have let down I'm sorry....
Peace (On Earth) Out!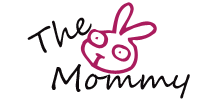 FYI--Cindy you now have it in writing. I will continue to be the Cookie Mom next year. Thanks for everything you do with and for these girls.
Pin It