My Hubby's hometown of Chillicothe, Missouri has a beautiful park, that during the Christmas season is transformed into a fairy land just by adding colorful, twinkling lights. Hundreds of thousands of of twinkly lights!
Now please note that my photography skills disappear with the setting sun, but I try. I try SO hard but mostly my images look like this.
It's kinda fun but not exactly what I was going for.
Occasionally I get lucky and get something like this.
Trying to rock a little bokah there.
What I was really trying for was something along these lines.
I know they aren't breath-taking but I WAS in full manual, chasing a set of 4 year-old boys and without a tripod, so I'm pretty pleased.
I'll keep practicing. Happy Wednesday everyone. Don't forget to link up below.
Peace out!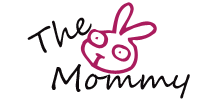 These are the chicas I hook up with every week. Every. One.
Pin It