This is a new tradition but one I plan to keep for as long as I blog and have children making turkey related art--I'm good for about 5 more years anyway. Last year was my first year receiving and
sharing the turkey art
. Ya'll saw
Logan's glorious turkey
yesterday. So let me wow you with Porter and Myriam's contributions.
The traditional turkey hand--
In case you checked out last year's post, I promise this is a new turkey.
And the ever popular "What I am Thankful for" list--
Would you believe that Myriam wrote this ALL by herself?
Would you believe her handwriting is already better than the Hubby's?
Happy Thanksgiving, everyone!
Peace out!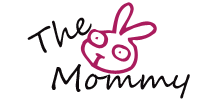 Pin It