For those of you that are unaware, this weekend is opening weekend in Missouri. Deer season if you really don't understand about what I am referring. Deer hunting if you are totally clueless about such things.
It's like redneck Christmas around here.
My Hubby is so excited he's vibrating. He's spent the entire evening running up and down the stairs, calling from the basement and generally making an ginormous mess while he's searching for his "attire". *sigh*
While I go on the hunt for his "lucky huntin' cap" check out the rules that Ginger from
(Not) Just Another Mom of Twins
and I worked up. They're really more like guidelines....
Give us both a follow (we're so much more than just songs...really) If you're a new follower please leave us a comment so we can check you out too! It's all about sharing the love, right?

Pick A Song, any song! One that makes you wanna sing! Old-New-Country-Pop-Punk...anything goes. (Let's try to keep it family friendly if we can...LOL) If you want, tell us why the song makes you wanna SING! (Again, I'm SO. VERY. SORRY.)

Add your link to the "Play List"

We'd REALLY like you to copy the Linky Code (just click on "get the code") in to your post so your blogger buds can join in on the fun or link back to the both of us so they can at least "find" the party!

We'd love to see the video of your song (which can easily be shared via youtube.com) but if you just wanna list your favorite song of the day, we're "cool" with that too!

And don't forget to grab a button! Cause sharing is caring!

Now for those of you that are actually paying attention, you are correct. The Mommy Household doesn't reside in Missouri but my Hubby's family is there. Opening weekend is a time when the whole clan descends on the family land, they plan and plot their locations and get up well before dawn. And they wait. And wait. And wait, and wait, and wait!
For those of you from non-hunting families I probably should point out that this isn't just about trophies and bragging rights (although that's a BIG part of it). These deer do real property damage if they aren't controlled and we eat what we bring down. For many of the members of our family venison is the only red meat that is consumed all year long. This puts food on our tables and heads on our walls.
God I hate that part....
Well, enjoy a little look into my world
such as it is
.... Take it away Brad!
Don't forget to link up.
Have a great weekend and Peace Out!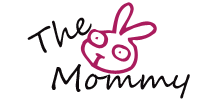 Pin It