So last week I skipped the photo challenge that I've been doing with Kristi, Alicia, and Rebecca. Life just got in the way. (I'm sure ya'll can relate.) I was really disappointed with myself. You see I'm a bad photographer. I don't carry my camera with me most of the time and I will go days, if not weeks without taking a picture, if I don't have a photo challenge or a pay gig. I just get lazy.
Well I decided that I was going to have an entry for the challenge WHITE this week. So that meant I needed to take some pictures and because I'm a bad photographer I waited until the day before.
So after Porter and I dropped off the other two at school we made a mad dash to beat the sun because last night it frosted! A fine layer of ice touched everything and made the world glitter and glow.
But I'm sure everyone knows that the sun won't be beat. So we resorted to white objects that soared overhead.
Both man made

and divinely created.
We found the mundane and became inspired!
But mostly I realised why I always loved photography and wanted to become a photographer.
And that's because I wanted to capture beautiful memories and make them last forever. Today's memory was of my son helping me find white things. We walked around the lake and tossed rocks. We saw white trees and windmills. We found treasure in the form of fresh water clam shells. We laughed and got dirt under our nails and sand in our shoes, but mostly we spent the morning chasing the sun.
Happy Friday everyone!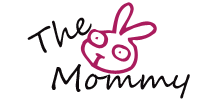 Come join in the fun!

Pin It