I've spent many weeks linking up with Kristi, Alicia and Rebecca for their Fall Photo Challenge. I was SO ready for the finale. I had my picture picked and my post written and scheduled. I was ready to go away for a holiday weekend with the in-laws; one where I could leave the blog unattended. A weekend unencumbered by a desire to photograph the changing of the season but one spent just ENJOYING it.
But then something happened that made me realize that sometimes the desire must be sated regardless of the best laid plans.
Because sometimes a sunset occurs that is so breath-taking that you must take notice.
I turned and beheld this from the window of my sister-in-laws living room. I'm not sure that I've ever seen a more glorious sunset. Another reason to be thankful on this Thanksgiving evening--friends, family and beauty surround us.
Peace out!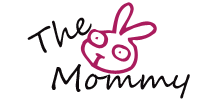 Come join in the fun!

Pin It