I spent a great day on Thursday taking pictures, enjoying the weather and more importantly spending time with my boys and my dad. It ends up it was probably one of the last of the warm(ish) fall days we will see 'round these parts for a couple of months. Papa was trying to teach the boys how to skip stones....
Well, it's Monday again. It's time to take a second for yourself! So take a few deep breaths and find your inner calm--if necessary lock the kids in their closets. Enjoy!
I don't think they get it.
Happy Monday everyone! I'm pleased to announce the winners of the
My Comfort Cross Giveaway
are Tami and Marci J! Congrats ladies I hope you enjoy your prizes.
Peace out!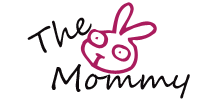 Pin It