Halloween is in full force in the Mommy Household. We have the costumes. We have the decorations up. We have the candy. And then we ate the candy and had to buy more. The kids are primed and ready
and maybe a little high on sugar
to go. Halloween is in five days! So what do we do to amuse ourselves while we wait?
We dress the dog up in ridiculous outfits of course!
Cookie is almost 6 months old now and weighs about 25 lbs.
Cookie was the "winner" because she's young and stupid. We broke out the pumpkin hat and Rufus ran and hid. But a dog must wear the pumpkin
hat--it's a Halloween tradition.
Well, happy Wednesday folks! Don't forget to link up below.
Peace out!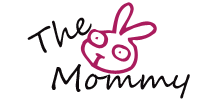 These are the chicas I hook up with every week. Every. One.
Pin It