So the fam and I piled into the Grandparent's minivan last week and headed out to explore the big city lights of... Mason City, Iowa. Yeah well, it's a WHOLE lot bigger than where I'm from. I realize that might not be saying much.... But it was nice to get out of Kansas in the summer and discover that less than 400 miles to the north Autumn had taken hold.
Golden leaves littered the ground and the horizon. Corn stood in the fields for only a few hours more; before the combines made quick work of them. And the remnants of well fed bugs stood by for closer examination.
Peace out!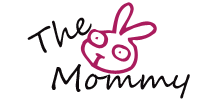 Come join in the fun!

Pin It