Last weekend the Fam and I headed out on one of our weekend excursions. It happened to be the Miami County Fall Farm Tour; local farmers open their farms up to the public. It was so beautiful. It was the first "fall" weekend the air was crisp, the light bright, and everything was tinged with earthen tones.* We had a great time!

The kids really enjoyed the dairy cow.
The Hubby and I really enjoyed the wine.
The view from the top of a pecan grove was pretty nice too!
Peace out!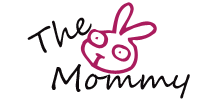 *Ok so the challenge was supposed to be Orange and I kinda went for a tonal thing....
So I'm taking some liberty with that.
I hope Alicia, Kristi and Rebecca will forgive me.
Come join in the fun!

Pin It