So I'm hooking up with with Kristi, Alicia and Rebecca again this week for their Fall Photo Challenge. The theme for this week is RED! Red happens to be my favorite color. I love everything about it. From the burnt russets to the maroons that touch on purple. I love the ruddy oranges and the soft rose that's nearly pink. There isn't a red that I don't love!
Unfortunately, this hasn't been the best autumn for the glorious vibrant hues that we associate with fall around these parts but I did know where to look when I was trying to find red. Baldwin, Kansas is a town full of Flame Maple trees. They have a
festival
every year built around that claim to fame. And their cemetery has couple of the finest examples of red maples in the whole town. So I decided to take the opportunity to take some Halloween pictures of the kids while I was at it.
Logan (the pirate) and Porter (the witch) peaking out from behind a tombstone.
Ooo... Spooky!
This might be the most fun I've had with a camera. Ever. If you would like to see more from this shoot click on the picture and it will take you to my photog.
Come join in the fun!

Peace out!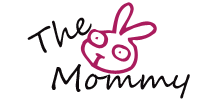 Pin It