One of the reason's the Mommy Household LOVES Autumn is because of all of the wonderful festivals and celebrations that are going on in the Kansas City Metro and surrounding areas. One of these that the fam loves is the Kansas City Indian Festival. We love the costumes and the dancing.
Well, it's Monday again. It's time to take a second for yourself! So take a few deep breaths and find your inner calm--if necessary lock the kids in their closets. Enjoy!
This very nice young man came and talked to my boys and was definitely my kids' favorite dancer although the "Jingle dancers" were well received also.*
I hope you had a great weekend folks!
Peace out!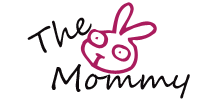 Pin It