I've been to Iowa three times. One of the first things I fell in love with was the wind farms. I'm FASCINATED! I'm sure that I annoyed the hell out of my family on this little excursion because everywhere we went there was another one and I. Just. Had. To. Take. A. Picture. (Or thirty.) I have over 200 images of just the windmills. (And I would have taken more but the kids were getting edgy and the van was pulled over on the side of a two lane road with cars whizzing by.)
Well, it's Monday again. It's time to take a second for yourself! So take a few deep breaths and find your inner calm--if necessary lock the kids in their closets. Enjoy!
How can you not LOVE these?
I took so many photos that I can make my own movie if I click through them fast enough.
If you'd like to see more of my Wind Farm Photos click on the picture.
Have a great week folks!
Peace out!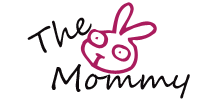 Pin It