It's 11:30 PM on October 30th. I have one kid sick with a fever (Myriam 102.6) and one curled up in a ball crying because their "tumuck urts". The last time Porter's "tumuck" hurt we ended up in a children's hospital waiting for the happiest enema nurse on the face of the planet! No joke. She was so chipper that when I asked if I could get some of whatever she was taking she said, "Wha? Oh you are a card!" *insert slightly maniacal giggle here*
Well, it's Monday again. It's time to take a second for yourself! So take a few deep breaths and find your inner calm--if necessary lock the kids in their closets. Enjoy!
Let's hope this isn't how we spend our Halloween.
Happy Halloween, folks!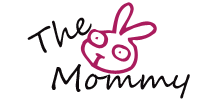 Pin It