One of the reasons I love going to Mason City, Iowa besides seeing family (Love your Grandma H!) is the architecture. One of my favorite architects (Yes, I have favorite architects--I studied Art in college, remember?) is Frank Lloyd Wright. And he spent a lot of time building things in Mason City! The place is just littered with his homes and in this case this hotel.
Well, it's Monday again. It's time to take a second for yourself! So take a few deep breaths and find your inner calm--if necessary lock the kids in their closets. Enjoy!
This is the lovely Park Inn Hotel built in 1910 and designed by Frank Lloyd Wright. It has been
beautifully restored and you can either rent a room or take a tour. I recommend both!
Now there's a funny story that goes along with this picture. You see a million years ago when my Hubby and I first got married this hotel went up for sale on Ebay. And I bid on it. I spent a very tense 26 minutes, while I held the highest bid, wracking my brain trying to figure out how I was going to tell the Hubby that I bought a hotel on Ebay--sight unseen. Forget about how I was going to pay for it! Fortunately for everyone, the hotel was only on Ebay for a few hours before some local citizens either bought it or got the auction removed, I'm not sure which.
Happy Monday. Peace out!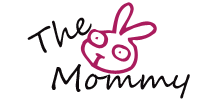 Pin It