So I told ya'll that I joined a MOMs Club--I know, I know but I'm trying to become less anti-social. Well last weekend was my town's City Wide garage sale. (Around here City Wide is a big deal.) It's kinda like my idea of Christmas, really. And my MOMs Club had a booth set up and had a bake sale. Our illustrious president needed some help
taste-testing
beautifying the donated baked goods and if you know me at all I'm so all over
taste-testing
beautifying baked goods. So I volunteered to help.
There were lots of tasty items for sale.
I should know--I think I tasted everything.
If you wanted to know what I baked for the bake sale check out the
Yum, Yum, Yum section of the blog.
OK so now you know the real reason they got me volunteer.*
Happy Wednesday everyone.
Peace out!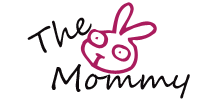 *If you are looking for a little "socialization" in your life you might consider joining a MOMs Club. Nothing like a group of people that completely understands what it's like to be a Mom.
These are the chicas I hook up with every week. Every. One.
Pin It