Sorry folks the Mommy is suffering from a raging headache some technical difficulties around here.
So if I don't return your comments from the past couple of days or if your comments seem to have disappeared, because they have I apologize. I'm gonna work on it this evening and see if I can crash the whole thing get this site back up and running.
It sucks when I am both the Creative and IT departments all in one....
Hmmm... Where's a hammer?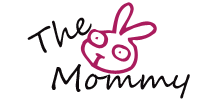 Pin It