Well here in Kansas the Mommy Household spent the entire weekend attempting to stay dry. It was a mostly gray and gloomy weekend. Gray and gloomy makes the Mommy stir-crazy so I got out and snapped a few shots of the sodden countryside--while the Hubby dealt with the stir-crazy children. (Yay, me! And way to go Hubby!)
Well, it's Monday again. It's time to take a second for yourself! So take a few deep breaths and find your inner calm--if necessary lock the kids in their closets. Enjoy!
I loved the overcast skies and the
dramatic clouds--
and the truck was pretty cool too.
I hope you had a great weekend!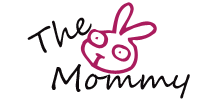 Pin It