I used to consider myself an intellectual; that was of course, PC (Pre-Children for those of you just tuning in). Now I'm lucky if I can rhyme more than one stanza. Here's all I had in me. Enjoy and I apologize....
I thought it appropriate to start off with an epitaph.
Loss (Acrostic)
Long I've thought of smaller clothes.
Often reminded of styles gone by.
Such is the life of the Mommy.
S
tuck forever in
mom jeans
.
But not of dream and/or hopes
The last one isn't so much about loss but I thought it was funny....
A
Loss
(Shape Limerick)
There once was a girl who didn't know it
It kicked into high gear,
while her feet were in th' air,
And she got twins to show for it.
(It's shaped like a star. Get it?)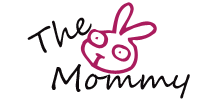 Pin It