That's right, it's that time once again. It's time to pull out that music you can't get outta your head, put it out there for the whole blogesphere to hear and link up with me and Ginger over at
Just Another Mom of Twins
! You got it! It's time for another "Songs that Make Us Sing Saturday".
Even though neither one of us has any idea what we're doing here we decided to work up a few guidelines to help keep this dance party puke free cause the Mommy can't handle anymore puke!
Give us both a follow (we're so much more than just songs...really) If you're a new follower please leave us a comment so we can check you out too! It's all about sharing the love, right?
Pick A Song, any song! One that makes you wanna sing! Old-New-Country-Pop-Punk...anything goes. (Let's try to keep it family friendly if we can...LOL) If you want, tell us why the song makes you wanna SING!
Add your link to the "Play List"
We'd REALLY like you to copy the Linky Code (just click on "get the code") in to your post so your blogger buds can join in on the fun or link back to the both of us so they can at least "find" the party!
We'd love to see the video of your song (which can easily be shared via youtube.com) but if you just wanna list your favorite song of the day, we're "cool" with that too!
And don't forget to grab a button! Cause sharing is caring!

The Hubby and I have spent the last couple of weekends inside
because it's been roughly the same temp as the SUN around here
working our way through the gems that are recorded on our DVR. And although the children haven't been the happiest about our viewing choices we have enjoyed the fruits of our DVR's labor. One of our favorite shows is
Memphis Beat
and part of what makes this show so fantastic is the music.
Jason Lee
doesn't hurt either.
So here's a little Dusty Springfield
to put you in the right state of mind.

Alright folks, it's your turn--Linky up!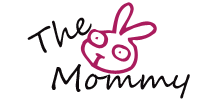 Pin It