I'm participating in the Crazy Days of Summer Photo Challenge with
Live and Love...Out Loud
and
Project Alicia
. This week is the finale; a wrap up of summer. Tie a ribbon around it and call it done folks, summer is at its end. And for the Mommy Household this summer will always be known as the summer that went to the dogs.
We gained and
lost beloved family members
this summer. Our family dynamic was forever altered. We will miss our dear friends and companions. We also learned hard lessons and were changed by those lessons. We welcomed new additions and my children will grow alongside those new friends.This has truly been the summer of the dog, and although they have caused us more than a little heartache the joy they brought to us outweighs the pain. What we learned this summer is that our family will never be long without a dog because it wouldn't be a family without a dog.
Peace out!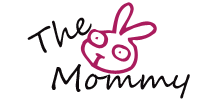 Many thanks to Kristi and Alicia for putting together this Photo Challenge. It was lots of fun, ladies!
Pin It