I've told you all that I'm terrified of all forms of barnyard fowl--except ducks that is. And this is a really good example of why. How can you be afraid of something SO colorful and beautiful? I found this little ducky hanging out in Antioch Park, one of the many fantastic parks in Kansas City.
Well, it's Monday. It's time to take a second for yourself! So take a few deep breaths and find your inner calm--if necessary lock the kids in their closets. Enjoy!
Click on photo to see more of my work.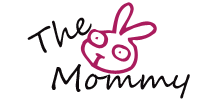 Pin It