If you don't follow me on
Twitter
or Like me on
Facebook
, (And why don't you?) then you probably haven't seen my baby girl's First-Day-of-Kindergarten-Picture. It was an exciting day to be sure! She was wearing her new dress, she had her new light up shoes on her feet, she had her new
packback packed
, and her new
Hello, Kitty lunch box
full of yummy lunch type food. And just like every time I pull out a camera I got a really beautiful picture of...her back.
Oh well...it's Monday. It's time to take a second for yourself! So take a few deep breaths and find your inner calm--if necessary lock the kids in their closets. Enjoy!
And just like that! She's a Kindergartner.
(If you would like to see more of my work, click the picture.)
My boys' first day of school is today. Wish us luck!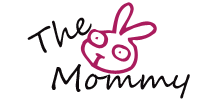 Pin It