I made brief mention of that fact that we got another dog. The Hubby really hasn't been himself since Doc passed away. So one day a friend tells the Hubby that his buddy knows someone giving away boxer pups and that we should call these people who've listed an ad in Kansas City Star. So he called and found out that they had two puppies left. Long story short, we welcomed Cookie an ten week old female boxer into our home two weeks ago. My kitchen floor will never been the same.
Well, it's Monday again. It's time to take a second for yourself! So take a few deep breaths and find your inner calm--if necessary lock the kids in their closets. Enjoy!
Look at that sweet face! If you want to see more pictures of Cookie, click on the picture.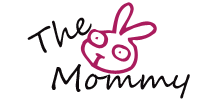 Pin It