Wouldja look at that face? Only one thing makes Myriam this happy....
And that would be this.
Arena football isn't what you expected is it? Frankly, when I bought the tickets for the Hubby for Father's Day I expected we'd only make it maybe, through the first quarter before the kids were bored and ready to head home; half time if we were really lucky.
That's why I bought ARENA tickets and not Chiefs tickets. It's one thing to be out $50 but our entire bill for the night wouldn't cover a pair of Chiefs tickets, let alone five!
But surprisingly enough we made it through the whole game with smiles intact.

The Hubby enjoyed it too!
Happy Wednesday, everyone!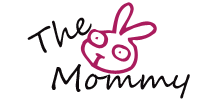 These are the chicas I hook up with every week. Every. One.
Pin It