We now return you to your regularly scheduled program which is already in progress....
So here I sit at the corner of I-Don't-Give-A-Shit and Here-I-Go-Again. It's been one of those days--two days actually and it's looking like there's no end in sight. I haven't slept the past couple of nights because of
the new puppy
(I'll give you more deets on that later). I think I may be coming down with a sinus infection because I feel pretty crappy. So of course, Myriam has to be going through...something.
I just can't handle anymore. The noise level in my home the past couple of days would rival that of your nearest commercial airline and add to it the fact that mommy hasn't slept and you have a recipe for frayed tempers and these-kids-need-to-spend-more-time-with-their-grandparents.
But back to Myriam. I know that she's having "concerns" about school. She knows that she will be starting back to school next week and that she will be going to a new school with a new teacher. I understand her fears. Change is scary. We are doing what we can. We have her
social story
about her new school that was made for her by a wonderful Special Ed. teacher and friend, that explains a lot of the new people she will meet. We've stopped by the playground several times over the summer and we drive out of our way to "see" the school every chance we get. And most importantly tomorrow we begin our "visits" to the school, where she will get to look around without all of the crowds, noise and distractions.
But she's just so worked up, and I don't know how to help her, and my head feels like it's going to explode....
So what do you do, when you don't know what to do?
How do cope when nothing you are doing is helping?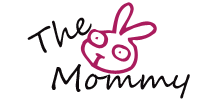 Pin It