Good morning, all! It's SATURDAAAAAAY!
Ya'll know what that means?
Songs that Make Us Sing Saturdays
(otherwise known in my universe as Songs-I-Can't-Get-Outta-My-Head. Aaahh!!!)
Even though neither one of us has any idea what we're doing here we decided to work up a few guidelines to help keep this dance party puke free cause the Mommy can't handle anymore puke!
Give us both a follow (we're so much more than just songs...really) If you're a new follower please leave us a comment so we can check you out too! It's all about sharing the love, right?
Pick A Song, any song! One that makes you wanna sing! Old-New-Country-Pop-Punk...anything goes. (Let's try to keep it family friendly if we can...LOL) If you want, tell us why the song makes you wanna SING!
Add your link to the "Play List"
We'd REALLY like you to copy the Linky Code (just click on "get the code") in to your post so your blogger buds can join in on the fun or link back to the both of us so they can at least "find" the party!
We'd love to see the video of your song (which can easily be shared via youtube.com) but if you just wanna list your favorite song of the day, we're "cool" with that too!
And don't forget to grab a button! Cause sharing is caring!

So I was looking for a video to post and it seems that all of my favorite bands are (wait for it)
Canadian!
Who knew the Canucks were so talented and prolific? I mean, with all due respect to my bestie Ginger (and any other Canadians reading this), I'm not really known for my musical aptitude. And that's code for I love crap music. Allow me to elaborate; I love
Nickleback
,
Avril Lavign
,
Rush
,
Bryan Adams
and
Our Lady Peace
. But above all others I love the
Barenaked Ladies
. So without further ado....
(Have I told you that I've seen them in concert 7 times? Do you think less of me knowing that?)

Ok so ya'll are next. What kind of crap music do you love? Link it up!!!
Have a great weekend. Peace out!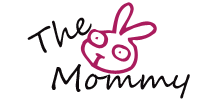 Pin It