The much needed rain finally came Sunday and although it didn't provided any much needed relief from the heat at least I didn't have to water my garden! So Sunday was kinda slow in the Mommy Household since it rained off and on and that means crafting and movie day!!!! We watched super hero movies
and colored ourselves silly.
Well, it's Monday. It's time to take a second for yourself! So take a few deep breaths and find your inner calm--if necessary lock the kids in their closets. Enjoy!

This is Super Myriam, (note the blanket/cape) and her self portrait. I especially like the rainbow and the purple hair.

Happy Monday, everyone!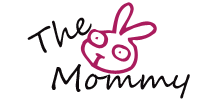 Pin It