The Mommy household suffered a loss on Friday. We lost one of our pets. Friday while the family was away our boxer Doc, passed away in his sleep. I came home to find him curled up on the floor of the kitchen. In Doc's ten and a half years on this planet, he has seen the Hubby married and watched his family grow. Doc has been a wonderful companion and confidant and will be sorely missed.
Thank you Doc for your quiet patience with little hands that pinch and pull.
Thank you for your devotion and loyalty.
Goodbye dear friend....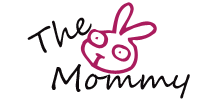 Pin It